My friends know that I have been interested in and learning about RECBT (Rational Emotive Cognitive Behavioral Therapy)  for some time now. It is only recently that I decided to announce it formally to the world that I am taking clients who are in need of therapy, counselling or coaching. I have also renewed my medical practitioners licence recently.
The name Rational Redo has been chosen by the geek in me because I do look at therapy to rationally redo parts of your thought processes which are causing dysfunctional behavior or dysfunctional emotions. So for me Rational Redo is a verb which deals with this process.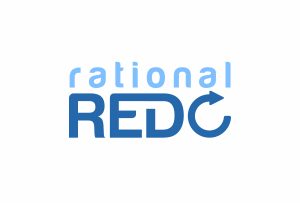 As a part of popularizing and marketing I am also trying out how not having a website is not such a big deal. For now I only have a Facebook Page for Rational Redo. However, as I do plan to have my own hosted versions of various workshops and tests I am increasingly drawn towards making a website. I did create a course on ABC of Rational Eating – CBT for Dieting on Udemy but I am inclined to believe that having a dedicated website will be a better option.