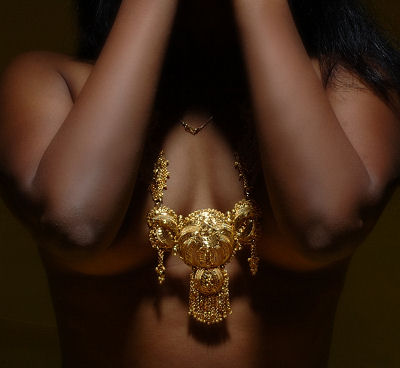 Yes, thats her name and she literally personifies it with her skin tone, but thats not all there is to her – she is 30+ a kathak Bharatnatyam dancer and – hold your breath – a geek by profession. Though (un?)fortunately not much into FOSS and I am not going to push my luck in trying to convert her.
She is one of those rare type of women who knows herself and not afraid to reach out to get what she wants, neither is she afraid of letting the world know what she is. Amid all this she still manages to be non-aggressive and almost merging with the crowd.
Yeah, yeah! I know the question and I have to admit that I am lucky – I saw her in a shopping mall and mentioned her to Swati, next thing I see is that Swati is talking to her – the rest, to lamely borrow a phrase, is history.
She is not from Nagpur but will be around for a year… and has agreed to be my muse for that period of time.
More?! Search and you shall find….