In my previous post I wrote about some premium minimalistic themes and had promised that I will make a post about free minimalist wordpress themes next. So here it is, I am making good on my promise.
All of these themes are available as free and open source themes. Some of them surpass several paid themes in terms of looks and typography but I have generally found that they are also a bit minimalist on functionality as compared to the premium themes.
Tonal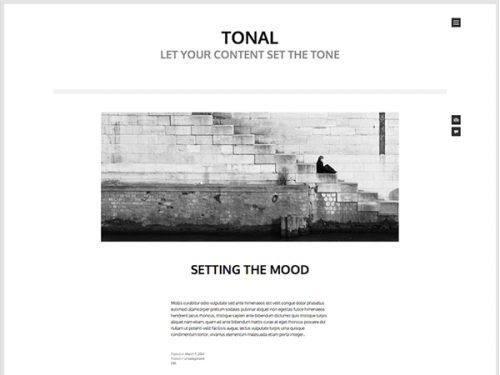 Tonal from Automattic sports a minimal design with large featured images. It can display images and videos at full width. The menu and widgets are hidden from sight in a pull-down panel. The background adaptation feature on this theme is unique. Select any solid background color and the theme will automatically modify your typography and other elements to preserve readability with the new background color.
Papaver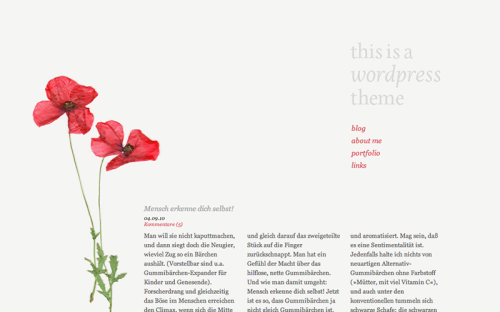 Papaver is a minimalist theme that puts the focus on your words. With column layout this theme makes your content look like a beautiful book. This theme offers one, two or three column layouts. Unfortunately this also needs the most code editing to make it really work well.