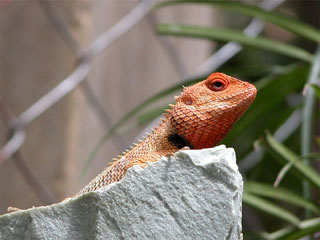 Sometime this week we discovered that Swati's father has a family tree drawing which goes back to 13 generations, spanning nearly 250 years, enthused by this she has decided to put the whole stuff on the web. This lead to some RnD and I discovered GEDCOM format. phpGedView is a great PHP application if you want to put your genealogy data on your website and Gramps is a great desktop application which allows you to create GEDCOM files, yeah it runs on Linux
However I feel that publishing your data on sites like RootsWeb will enable wider reach.
Did the election results surprise me? Yes! Like most young urban Indian I was also taken in by the propaganda unleashed in the electronic media. Am I happy about it? I can't really say… The only thing I REALLY hold against the governing by the BJP is the allowing of the Gujarat experiment. What needs to be seen is how Congress will deal with the religious fanatics who will want blood to wash their losses…
For the minorities it always has been between devil and deep sea, Nothing and nowhere in world is this going to change at least in my lifetime – It is just a matter of degrees.
We have also been doing a lot of garden wildlife photography, have managed to take decent photographs of Common Langurs, Garden Lizard, Red Wattled Lapwing but the picture which really surprised me was this I never imagined that Nikon CoolPix 5700 would be capable of such a capture, I was particularly thrilled with the wings being visible… Aasim has also taken some great pictures at a function which was held at Swati's parents – hope to put those online soon as well