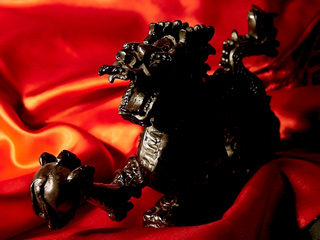 The day has ended but I am still restless….
It was a nice day… Woke up late to 2 SMSes, one from a client and one from a friend both needed help with their servers, could solve the clients problem as it was my own setup…
Then finished the novel "Nemesis" – nothing earth shaking there, settled down to a session of security fixing in Coppermine… After which a lunch of biryani, followed by a movie… Do watch "Treasure Planet" if you have not done so yet – a good take on the original classic.
Towards evening boredom lend itself to trying some Hi key Low Key photography am almost satisfied with the results…
Then we went out to get a pair of trousers for Aasim – he is out growing them at a phenomenal rate – had coffee at Barista, back home, dinner of Swati's hand made Dosas
More mail, more net and here I am – not tired – nothing more to do….
Guess there are times when one is just not satisfied