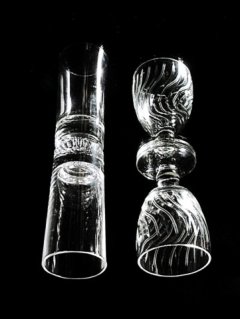 I havn't really posted anything other than trivia lately, Its not because that I didn't have time but because there are times when you don't really want to put things in words – you just want to get over with it however and whatever. Last month has been like that, we got stuck with a very stupid intermediary for a project. This guy wasn't ready to understand the business process on the project given to us and was not ready to let us talk to client directly. This resulted in a very stressed out month for us and the particularly Swati who had to sit for hours and try to explain on IM what the program we made did. Yes there were the specs and scope of work documents but this butthead was not ready to read them either!!
Finally we did manage to shove the whole thing out and get most of the money in.
On 14th Girish, Sr Programmer at SANIsoft resigned. He was with us for nearly 5 years and was the first employee of SANIsoft. I wish him luck for his future, he is one of the best there is in PHP.
Today morning me and Swati were discussing what made SANIsoft last so long?
The conclusion was – having a realistic dream.
Hmmm… If I were asked to add a few more things to it I would add
Being brash
Learning fast
Faith and Trust
Tenacity
And lastly not giving in to the myth "Spend money to earn money"
There are a whole lot of great pictures which I cannot post here for sake of modesty but will definitely hang in our bedroom
The one shown here was taken yesterday, titled the same as the subject of this post, is my entry to the "Symmetry" challenge. I have decided to stick with black and white till I have not mastered the control of light – this could be life long… …