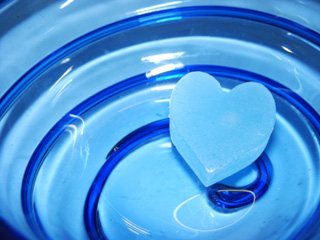 Blue is such a beautiful color wonder why it is associated with melancholy. Our obsession with photography continues. This picture was taken by Swati for theme Blue, however we have concluded that we will no longer post on , instead try to take at least 5 technically presentable pictures of each theme.
I don't want to comment about BUT this has to be documented that our decision has nothing to do with our personal scores(pun intended), we just don't want to be part of an autocracy…
Swati's father had come for dinner on Saturday and looking at our enthusiasm has promised to dig out and give us a free run of his old photographic and studio equipment, he was a professional Industrial and Medical research photographer all his life and is now retired…
Hopefully this will also rekindle his basic interest in photography and he will have some thing to do with all of us involved. He has largely been an introvert all his life and consequently, after retirement, lonely…
Oh! yes I have dared and entered a picture to http://dpchallenge.com – more on that later.
[update]
A friend pointed out that owner is trying to change – well good for her… I still don't like the arbitrary way she deletes posts with comments made by community members.
[/update]